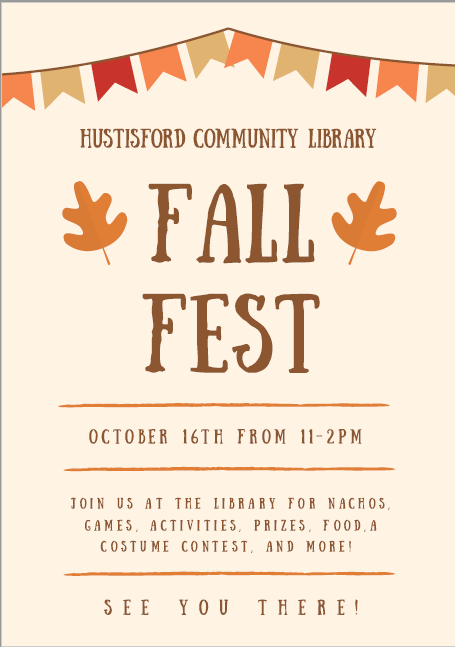 Come to the library on Saturday, October 16 from 11 am – 2 pm to have a fall themed celebration!
We will be serving nachos, caramel apples, and more!
Games and prizes! Dress up in your best Halloween Contest for a chance to win even more swag!
In a hurry, worried about Covid, or can't make it? Don't worry, we have grab bags for a grab and go. Stop by during the program, and we'll have some on hand while supplies last the week after.
Hope to see you there!